John 4.23-24 states, believe Me, woman, the time is coming when you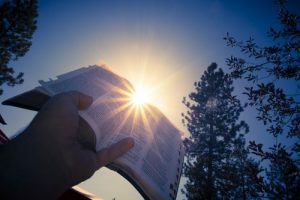 Samaritans will worship the Father neither here at this mountain nor there in Jerusalem. You worship guessing in the dark; we Jews worship in the clear light of day. God's way of salvation is made available through the Jews. But the time is coming—it has, in fact, come—when what you're called will not matter and where you go to worship will not matter. "It's who you are and the way you live that count before God. Your worship must engage your spirit in the pursuit of truth. That's the kind of people the Father is out looking for: those who are simply and honestly themselves before Him in their worship. God is sheer being itself—Spirit. Those who worship Him must do it out of their very being, their spirits, their true selves, in adoration. MSG
The love of God, a relationship with God, is and has been extended to all people by God Himself when He came to live among us as one of us in Jesus the Savior of the world. People no longer must become Jews and worship in Jerusalem to be a child of God.
All people from all over the earth are welcome to become His children and to worship Him, for God is Spirit and He is not contained in temples or specific locations. God is everywhere and so too are His children who have been born again through faith by the Spirit in Jesus the Savior.
Our ability to know our Creator begins with our value as His created beings. We are wanted by virtue of our existence because He brought our lives forth, creating us in the womb and ensuring our earthly existence by our birth. Now He, the God of the universe, desires a personal relationship with us through His Son, the Lord Jesus Christ. He makes that relationship possible for all people in all places through faith.
Therefore, we must share the gospel, to spread the good news of God's love and willingness to accept all men who come to Him humbly in spirit and truth by faith through Jesus wherever they are and whoever they are.