Matthew 5.1-3 observes, when Jesus saw His ministry drawing huge crowds, He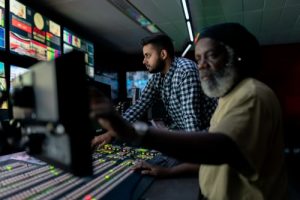 climbed a hillside. Those who were apprenticed to Him, the committed, climbed with Him. Arriving at a quiet place, He sat down and taught His climbing companions. This is what He said: "You're blessed when you're at the end of your rope. With less of you there is more of God and His rule. MSG
Do you long to be with Jesus? Have you apprenticed yourself to Him? Have you paid to learn from Him, to be with Him, near Him, in order to learn from Him? Are you practicing His works to master His ways so that you are easily identified as one of His, having been with Him?
Where is Jesus? Taking the hill. He climbs to know so we must also climb with Him. He takes the hill to draw near to God, to separate from the masses in order to teach and work among the masses.
Ultimately, the hill Jesus took, is the hill that took His life so that we might live. As He carried the cross up the hill, so we must take up our cross. Dying to self in order to do the will of God through us as He died to self to do the will of the Father through Him.
Climbing with Jesus is to lose ourselves so that more of Him can be manifested in us and through us in order to draw all men to Him. As the Holy Spirit worked through Him to do God's will and to draw men to God's will so too the Holy Spirit is to work in us and through us to lift Jesus up so that He might draw all men to Himself.
The world doesn't need a better me it needs more of Him, more God and God's ways. Are we committed to Jesus? Then we must climb with Jesus. The commitment is evidenced in the climb. The climb is the denial of ourselves in order for Jesus to shine in us and through us to accomplish His work by us.