Hebrews 13.16 observes, God takes particular pleasure in acts of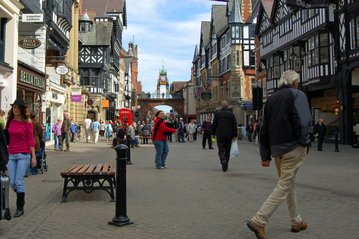 worship—a different kind of "sacrifice"—that take place in kitchen and workplace and on the streets.
Following Jesus means living where He is, following Him to where He goes, and being with Him where He is active. God is not occupied with or limited to temples, though He may visit on occasion, rather He is a friend of sinners.
God is at work, He has always been at work, reconciling men to Himself. This work occurs through the hands and feet of His followers.
Jesus is where the action is occurring and the action is on the field of real life. This life occurs in the home, the school and in the marketplace. Our religion isn't about smoke and prayers and chants. It is about love, service and sacrifice.
Certainly we pray but it is to know the Father better and to hear from Him His orders for the day. Certainly we are to gather as children of God to encourage one another with our psalms, hymns and spiritual songs but the world will know we are His by our love for one another demonstrated by our sacrificial service for one another.
The preaching we are to do is first with lives laid down as offerings for the benefit of others coming to see and know the love of God for them in Christ Jesus. The Sunday message heard is to be the Monday message seen and felt by the those we live with in the kitchen, the workplace and on the streets.