John 11.25-26 records, Jesus said to her, I am the resurrection and the life. The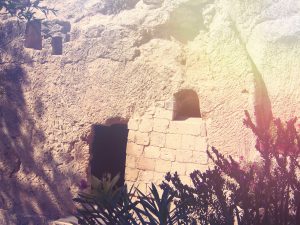 one who believes in Me will live, even though they die; and whoever lives by believing in Me will never die. Do you believe this?
One of the questions Christians have is when will we see Jesus? Is it upon our death immediately from this body or is it at a later date when He raises this body from the dead? Do we leave this body and join Jesus in some other state of being when we die or do we sleep until He returns to earth and raises us with this body to newness of life?
I believe we shall see Jesus in some other physical body, whether it is material or not i do not know, it may be some temporary spiritual body, upon our death from this body. Jesus is life, eternal life. Today, the thief was with Jesus in paradise.
While living and believing in Him, we never die, and since we never die, we are always living. Why would God our Savior want to wait for His return to be with the people He has saved? Would heaven then only be angels and other heavenly beings created by God but none of those created in His image? Where then did Elijah and Moses come from when they stood with Him upon the mountain where He revealed His glory to His disciples?
The evidence from the Scripture seems overwhelming to me that indeed we live though this body die. How we will live, in what 'container' our spirt and soul shall dwell is a mystery but also irrelevant. God, Who is eternal, has made us in His image, making us eternal. Therefore, we shall live forever with God, or away from God in hell. Our destiny is determined by whether we have become reconciled to God through the Savior Jesus Christ.
When we are born again we are born again to eternal life with God and eternal life with God means never really dying, for God is the God of the living.