Mark 14.38 commands watch and pray so that you will not fall into temptation. The spirit is willing,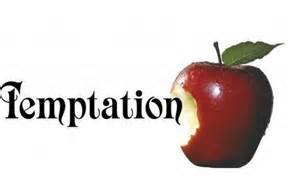 but the flesh is weak.
Watch means read the Book, understand what it says so that when you see things happening you can interpret them properly. Pray, so that the Spirit within is able to overpower the flesh without that is unwilling to obey the prescription found in the Book.
While Jesus died on the cross to pay the penalty for humanity's disobedience, this was not done to give license to the children of God to disobey the commands of God.
The goal of our salvation is to be transformed children into the likeness of the first born Son Who obeyed every command of God all the time without fail or compromise. At twelve Jesus was able to wrestle theological issues with the religious leaders of His day. At thirty Jesus defeated Satan's temptations by spending 40 days in prayer and fasting and quoting from the Book that He knew by heart.
If we are to be successful at beating temptation we must do the daily work of watching and praying.
The Christian life is not all about beating temptation. Not living consistently in sin is merely freeing us to live the life God intended, a life flowing with His presence and His power so that we are able to do His works to His glory.
The goal of our faith is to love God with all of our heart, soul, mind and strength and to love our neighbor as our self. We are tempted to ignore God and despise our neighbor.
Staying consistently in the Scriptures keeps our mind focused on things above and not on earthly things. Praying humbles us before God so that He can speak clearly into our souls for both healing and helping us to be the people He desires and to do the work He requires.
Watching and praying is like practice to the athlete; it is like training to the soldier; it is like study to the student.
Watching and praying is the necessary means for being able to perform at the level required when the game is on, the battle is joined and the test is given.
The reason we have so little effect in our world today is a direct reflection of our poverty at watching and praying.