2 Corinthians 12.9 records, My grace is sufficient for you, for My power is perfected in weakness.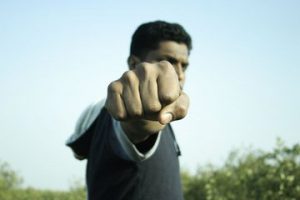 Therefore, I will most gladly boast all the more about my weaknesses, so that Christ's power may reside in me.
No one wants to be weak. everyone wants to be strong. We despise weakness and we worship strength. Yet the strongest of all, the greatest display of strength ever, we doubt, we ignore and we make little effort to worship, serve or obey Him Who demonstrated this great strength. What is that greatest of all strengths displayed?
The resurrection from the dead. No greater power has ever been shown and no greater power is more wanted by men, than to be raised from the dead. All will be raised from the dead. All will not live with God or with those who have always loved God. Some will live with God in peace, health, joy and love forever and ever. Most will live separate from God in suffering, misery and torment forever and ever.
The difference will be some came to God in weakness, confessing their incapacity to please Him and their desperation for mercy, grace and forgiveness. These will receive God's pardon and will be called children of God. All those who deny God, who will live separate for all eternity from God, lived this life thinking they were good enough for God, and that their own strength was sufficient for pleasing God. They used what little 'power' they had to please themselves rather than surrender themselves before God and live to please Him.
God laughs at the strength of men for it is nothing to Him, yet it also breaks His heart, for it keeps us from seeing our need for a Savior.