Galatians 1.10 asks, am I now trying to persuade people, or God? Or am I striving to please people? If I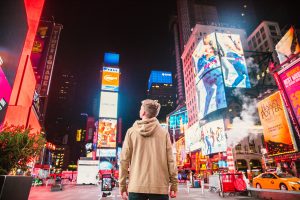 were still trying to please people, I would not be a servant of Christ.
Paul identifies the root cause of our problem in the America Church. The culture has become increasingly distant from the person, character and work of Jesus Christ. The culture has now reached the place of hostility toward the Church.
Oh it does not hate that part of the church who claim to represent the church and agree with their unbiblical ways. The Biblical Church, the Church that preaches and practices obedience to what God literally says in the Scriptures is maligned and despised. What is the cause of this animosity? What is our problem?
The majority of those who claim to be Christians do not live to please Jesus but to please men. When people who call themselves Christians live to please people instead of God, they no longer live to serve Christ. We cannot seek the approval of both God and men. When our greater desire is not to offend, but to be inclusive of all without repentance from all, we compromise our character and the content of our message.
The gospel is offensive because it insists that we are alienated from acceptance by God from birth because we are born rebellious against God. The gospel is offensive because it insists we must be born again, that is we must receive the Spirit of God in order to live with God forever. The gospel is offensive because it commands us to repent, to turn around, and follow God's ways instead of our ways. The gospel is offensive because it claims no other means has been given to men by which we can be reconciled to God apart from a personal relationship with Jesus.
Those who live to please God offend men because their behavior no longer agrees, supports or continues to do that which offends God as recorded in the Word of God. Those who ignore God want all people to ignore God and those who refuse are an offense to the rest.
We cannot please everyone, we should choose to please the One Who will one day judge us and determine for us where we will spend eternity.