Luke 6.26 warns, 'woe to you when everyone speaks well of you, for that is how their ancestors treated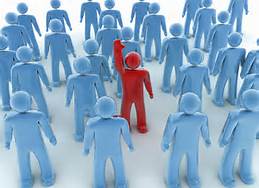 the false prophets.'
Earlier God said it was blessed for men to speak evil of you on account of Him.
Have you ever been called a 'goody – goody' or some equivalent? Have you ever felt left out because of your Christian faith? Most of us recoil at these events if they ever happen.
The truth is we do our best to fit in and get along with everyone because our need for acceptance and approval runs so high.
We have this need as a direct result of our birth defect known as sin or estrangement from God. This distance we suffer at birth results in our seeking the approval we were designed to obtain from God fixed instead upon other people.
We do all kinds of compromising things in order to gain acceptance and approval. The depth of our need for these things will determine the decadence and destruction we will do to ourselves and others to fill this need.
God however desires we receive our significance from our relationship with Him. He wants His adoption of us to be our greatest joy and the conclusion of our search for acceptance.
As adopted children of God we are now unconditionally and forever loved and welcomed in the presence of God. The proof of our allegiance to Him lies in our behavior reflected by who we are trying to please.
If we seek to please God because we are content to be His children then we will identify with Him and obey His commands.
In a world that argues against His reality and morality this allegiance will create scorn, ridicule and even hate in extreme cases. God's ways are not man's ways so those who live to please God look, act and live differently.
If the world loves us and never scorns us for our faith perhaps it is because we are still too worldly and are living more as man pleasers than God pleasers.