Luke 14.27 observes, whoever does not bear his own cross and come after Me cannot be My disciple.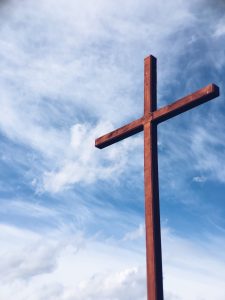 Whenever something difficult occurs in our lives we are fond of saying that we are bearing our cross. We associate hard things with our share in the burdens the world seems to give to everyone. This is not what God meant when He commanded us to carry our cross.
The cross is the ultimate icon of subjection to the will of God. It is the means by which God as man humbled Himself before God as Father by taking the punishment of all humanity for all time upon Himself in His death on a tree. Our cross is our death to our self in order to humble ourselves before God in order to do the will of God no matter the cost to ourselves.
The cross we bear is the burden we feel and experience when we deny what we want in order to do what God wants. The cross is the pursuit of the kingdom of God on earth as it is in heaven at the personal cost of our piece of heaven on earth.
As God the Son did not come to do His will but the will of God the Father, manifest most and greatest in the cross, so too we are not here on earth to do our will but the will of God, for the glory of God, manifest most and greatest in our service to humanity for their restoration to God at personal cost.
The cross we bear is the cost we pay to obey God's will for us to go and make disciples of the nations, beginning with our friends and families in our communities.