2 Corinthians 1.5 promises just as we share abundantly in the sufferings of Christ, so also our comfort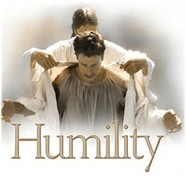 abounds through Christ.
We are promised abundant sufferings of Christ. The word 'of' is the key to understanding what the Apostle is promising those who believe.
Jesus suffered the shame and humiliation of Creation not honoring Him as God, Lord and Creator of all. Instead, all of creation rejected Him, some spat upon Him while others struck Him with their fists. Many cursed Him and a few crucified Him.
Though He was God He did not demand His honor and rights as God but instead took the role of a servant and humbled Himself to the point of death, even death as a criminal upon the cross.
Today I met with a friend who was moved from his corner office to a small office because he hadn't 'performed' as well as the other person last year. Though my friend had invested in the success of the team, one of the players was elevated to the top spot. His pride was hurt deeply.
Responding like Jesus creates suffering within us because we must wrestle the anger, resentment and bitterness we feel trying to rule our hearts, minds and tongues.
Our marriages cause us to humble ourselves if we are committed to making them last until death do us part. Our children cause us to humble ourselves if we are to maintain a relationship with them despite their best effort at ignoring our instruction and advice for their better future.
Almost daily the suffering of humility, the suffering of Christ, is ours to be had if we will embrace it. Yet more often than not we defend, we accuse and we retaliate missing the promise accompanying those who suffer as Jesus suffered.
What is that promise? The comfort of God Whose presence fills us with His pleasure for living as He lived. Through Christ our comfort abounds because it is the life of Christ in us revealing His presence for His glory and our reward on that day when He welcomes us into His eternal dwelling.
The world needs a lot more of Jesus but to have Him His people must humble themselves. Those who are humble shall be filled with the presence of God who also suffered at the hands of wicked men.