John 2.17 records, His disciples remembered that it is written: Zeal for Your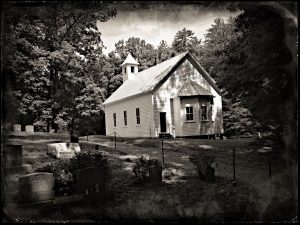 house will consume Me.
What should it look like today for the Christian to have zeal for God's house that it might consume them? For many Christians, there is little zeal for the Church. Yet the Bible describes the Church as the bride of Christ, His beloved people, the body over which He is the head, the means by which He accomplishes His will on earth as it is in heaven.
Our greatest demonstration of our allegiance and love for God is our unity in loving one another according to our Lord and Savior Jesus Christ. Biblically, the children of God should have a great love for the Church of God. One problem is the people of God believe the church is for them instead of them being for the Church. The church has spent too much time trying to please men instead of teaching men to please God by uniting their gifts with the work of the Church so that it can more effectively, powerfully and efficiently accomplish it's purposes.
Covid-19 has banned all public gatherings. The church, not feeling singled out and therefore not persecuted, has complied with this ban. Is that the correct response when zeal for meeting together in order to spur one another on toward and love and good deeds is to be our feeling? Electronic meetings have kept us 'seeing' each other, it has kept us hearing from one another and therefore it has allowed us to pray for one another and encourage one another. Is that sufficient for expressing our zeal for one another?
What would God have us do to demonstrate our zeal for His people, His work? What would God have us do to demonstrate our zeal for loving one another, for sharing each other's burdens and for building up one another in our most holy faith? Answers to these questions will require us to keep praying, keep reading God's Word and keep meeting, in some format, to consider with one another the word of God, so that we can obey the will of God.
In the end, if we are to truly be like Jesus, in some capacity, we must all be zealots for God's house.