John 6:27 commands you shouldn't be so concerned about perishable things like food, no, spend your energy seeking the eternal life.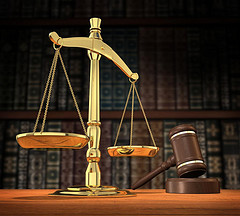 What are we giving our time to? To what are we devoting the bulk of our energy? The simple answer is our basic needs and wants, at least that's what we tell ourselves.
God says this is foolishness, a misuse of our time. Don't we find this amazing?
God is not comparing our need for Him and life eternal with our excess or surplus but rather with what we would consider basic to our survival.
We feel we have the right, the need, the requirement to put work, food, clothing and housing above everything else, including the pursuit of God and obedience to His will. Yet God commands we seek first Him and His kingdom and trust Him by faith to provide the essentials we need for living.
We justify ignoring Him and His will by our pursuit of money, work, and what we determine to be the essentials.
This is the reason for God demanding we put Him first, we love Him most, we make His will and not our own supreme:so that we don't place Him and His ways second in our life.
How many of us really live this way? How many of us really know what living a God first life looks like?
What will be the consequence for our failure to make God our first love and greatest priority.
We already see the effects of Christian self-centered living in our culture as it lives increasingly ignorant of God and in disregard of His commands.
God's ways are not hard. God's ways are not burdensome. God's ways make our lives full, lead to the best relationships and end without regret.
What the world needs more than anything else is for God's children to live with God as their greatest love and His will their greatest priority.