2 Corinthians 5.10-11 reminds us, we must all appear before the judgment seat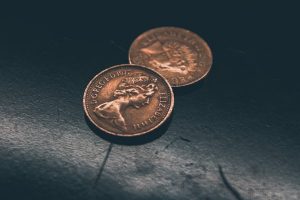 of Christ, so that each of us may receive what is due us for the things done while in the body, whether good or bad. Since, then, we know what it is to fear the Lord, we try to persuade others. What we are is plain to God, and I hope it is also plain to your conscience.
All religions, all people who believe in God or god, recognize that the 'work' of God is, in part, the judgement of all people for rewarding and punishing them for their lives on earth. Christianity places Jesus Christ, Who is both God and Man, as Judge and Lord over all. All men will stand before Him and be judged for their deeds. The righteous will earn their reward, the unrighteousness will receive condemnation and will live forever in hell where they will be punished by suffering forever and ever.
The righteous were not made righteous by their good deeds but by the work of Jesus appropriated to them. It was Jesus' perfect life and perfect sacrifice that satisfied God's requirement for justice that has been appropriated to the righteous who became so by faith in the life, death and resurrection of Jesus as God and Man, the Savior of the world. The righteous receive their reward for serving God while they lived on this earth as children of God.
The greatest reward is given to those who work diligently at persuading others to likewise reconcile themselves to God. The greatest work of Jesus was the laying down of His life as a sacrifice so that people could be reconciled to God. Therefore, the Christians greatest work is laying down their lives by serving, loving and sharing with others the life, death and resurrection of Jesus until they too repent, believe and obey the Lord Jesus. While Jesus fed people and healed people those people still died unless they followed Jesus as disciples of Jesus.
Our works of feeding, healing and clothing people are good and will also be rewarded but they are not the best works but are steps to the best work of reconciling men to Christ so that they can live forever with God and not be forever separated from God in eternal torment. If we want to earn the greatest reward we will work hard to see people come to love Jesus with all their heart, soul, mind and strength.