Mark 1.3 commands everyone straighten out his life to be ready for the Lord's arrival.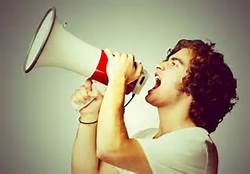 Before God revealed Himself as living among us, as one of us, He sent a messenger to prepare people for His appearing.
The message was the same as that of all religions: get better before you get God. Many people today still live by this principal: until they become better people God will have nothing to do with them.
The only problem is we never become good enough. We always hear that little voice in our head condemning us for the past and discouraging us from the future.
God wants us to realize the folly of this system so that we all utterly abandon it for His grace and mercy. God's message when He lived with us as Jesus is that there is no doing good or getting better before God accepts us become His requirement is perfection and we have already failed at that from infancy.
God wants us to see the utter hopelessness of our situation to be good enough so that we will place our hope in His kindness and mercy to forgive us and receive us not because we are good but because He is good.
The one work everyone must do to be welcomed by God is the humble work of surrender to God.
We are to surrender the impossible task of trying to be good enough for God through religion. We are to surrender the work of trying to get to heaven by our own merits.
We get tot heaven, we become good enough for God, when we acknowledge our desperate plight and ask God for His forgiveness.
God longs for us to come to Him for reconciliation just as we are, in humility, recognizing He alone is good and that His mercy is greater than all our transgressions against Him.