Luke 16.8-9 observes, here's a surprise: The master praised the crooked manager! And why? Because he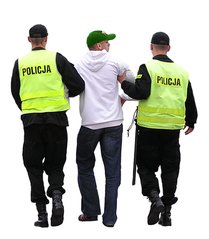 knew how to look after himself. Streetwise people are smarter in this regard than law-abiding citizens. They are on constant alert, looking for angles, surviving by their wits. I want you to be smart in the same way—but for what is right —using every adversity to stimulate you to creative survival, to concentrate your attention on the bare essentials, so you'll live, really live, and not complacently just get by on good behavior.
This passage has made Christians wonder for centuries. God praises a thief, a liar, an embezzler. What?
God has made us in His image. The All-Wise One has created us with incredible intelligence. While we often use our God-given gifts and talents for personal gain God has given them for us to use in the work of building His kingdom on earth as it is in heaven.
This is not our home. Our eternal home awaits us. Our mission now is to win people to Jesus and help them grow in their faith. Using good works, the obviousness of God's handiwork in creation, logic, human nature, animal nature and any other means we can think of – we help men understand that God is and that He wants all people everywhere to know Him as Father.
Real life comes in working with people helping them conform into the image of Jesus by living in total obedience to His commands even as we ourselves make such effort. This is hard work for men are predisposed toward ignoring God and rebelling against His ways. People are selfish and are looking only to increase their own power and pleasure.
Against this mindset, Christians are to engage people to turn them from self-centered living to God-centered living even as we live such lives proving its wisdom. The real adventure in life, true meaning and purpose, ultimate significance, comes from God not men and His mission for His people is the Great Commission; the completion of which occurs with His presence, while using all of the intellectual, emotional, spiritual and physical capital we have at our disposal.
Let us show ourselves wise in the eyes of God, let us work with all of our ability to see people come to know Jesus and to walk in His ways.