Jeremiah 2.19 observes "your wickedness will punish you; your backsliding will rebuke you. Consider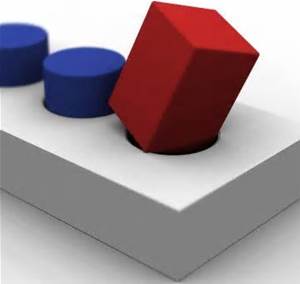 then and realize how evil and bitter it is for you when you forsake the Lord your God and have no awe of me," declares the Lord, the Lord Almighty."
"How's it workin for you?" is a sarcastic question asked to those who keep doing the same thing with the same poor results. We might ask the Church the same question as we have ignored God and His commands repeatedly these past sixty years instead reaping a culture that is growing increasingly more hostile to traditional values or the free exercise thereof.
God declared the Church to be the leaven that influences the whole loaf, if the culture isn't rising to greater heights for God's glory the only thing to blame is the leaven, the Church. This is a harsh indictment but truly its time for us to awake from our slumber, to move out of our lethargy and passivity and begin to 'act like men' as Paul commanded the Corinthians (1 Cor. 16.13). What does this mean?
If we are going to stop feeling the sting from our own backsliding or cease drinking from the bitter cup of the Lord's rebuke we must commit ourselves to a few serious actions.
First, we must repent. This means we agree with God that He is right and we are wrong. Our thinking about our origin has been wrong, we are not the product of evolution.
Our thinking about life has been wrong, no one has the right to choose death for another. Our thinking about our religion has been wrong, all roads and all teachers are not the same or taking us to the same destination.
We must immerse ourselves in the Bible and humble ourselves before God's instructions agreeing then acting to do all that He has commanded for His ways are the good ways that lead to life and peace and joy.
Second, we need to separate from this world. We must stop looking, acting, speaking and pursuing the same things in the same way as those who ignore God. We must live as aliens and strangers in this world choosing to live as children of God whose home is with Him and not on this earth.
This will lead us to loving others as we love ourselves because we will love God with all of our heart, soul, mind and strength. This will mean using all of our possible resources of talent and treasure to lead people into reconciliation with God through Jesus Christ rather than amassing things that will burn for ourselves.
Those whom God rewards are those who did not love their lives even unto death but sacrificed themselves for the expansion of the Church just as our God and Savior Jesus Christ gave His life as a ransom for many.
When we recommit ourselves and our ways to the ways and will of God we will experience His presence, His power and His approval and we will no longer feel the pain of beating our heads against the rock.