Matthew 13:22 explains the cares of this life and his longing for money choke out God's Word, and he does less and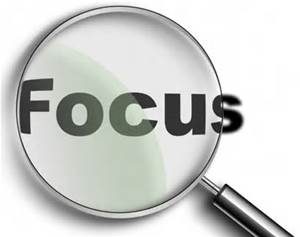 less for God.
Many would say the effect of the Church in North America and Europe is waning.
God explains why this phenomenon occurs: it is the direct result of focusing on ourselves rather than on God. Both Europe and North America are the world's wealthiest regions; a direct result of the protestant work ethic to work hard and do good. Hard work resulted in material prosperity which eventually became an end in itself, a means for measuring a man's worth and value rather than a tool for building the Kingdom of God upon the earth as it is in heaven.
Once our estate became the focus of our lives rather than the state of the world's relationship to God in Christ the blessing of God diminished causing us to work harder and become more concerned with our losses and subsequent struggle for new gains further diminishing our time or treasure for the things of God. The spiral continues until Europe now is mostly secular and the United States is likewise descending.
The solution is to take literal God's command to deny ourselves, take up our cross and follow Him. The solution is to sell everything we have and follow Jesus not walking away from Him because we love money and the comfort and status that it brings us.
A hundred million years from now the material gains we accumulated on this earth will be utterly meaningless and most likely not even remembered but the spiritual gains we sent before us into the kingdom of heaven will still be yielding a return on that investment.
God's reward is reserved for those who work to build God's kingdom.
The Kingdom of God is all those people who have been reconciled to God through Jesus the Savior.
What will we give our lives to, the building of our temporary kingdom or the building of God's eternal kingdom?
The difference could be the result of heaven or hell, not just for ourselves but for those who live around us.