Revelation 2:5 Think about those times of your first love (how different now!) and turn back to Me again and work as you did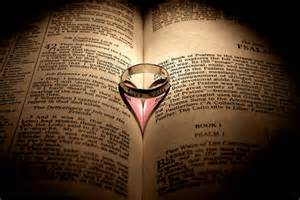 before; or else..
While we all have felt love we all know that love is doing more than feeling.
In romantic love the feelings are overwhelming and they cause us to do many acts of good toward the one we love. When those feelings diminish over time too often the acts diminish as well sometimes resulting in a termination of the relationship.
God describes love in a couple of different ways.
First, He defined love as obedience to His commands. If we love Him we will do what He says and what He says to do is love Him and love our neighbor as our self.
In today's scripture loving God is demonstrated by a faithful engagement in His work. What is His work? It is the winning of people to His point of view, that Jesus is the Savior of the world and the Lord of all and must be acknowledged as such by all of humanity.
Second, God defines love through the Apostle Paul in 1 Corinthians 13, when He says love is patient, kind, not rude, not easily angered, forgiving etc. We read this description at nearly every wedding as a reminder that love is more than a feeling but a demonstration through good works toward the object of our love.
In the last book of the Bible, the Lord Jesus returns to His beloved Apostle with a warning to a group of churches that every church must take heed of and learn from. The lesson from this church is to love by working until that day Jesus returns to establish His Kingdom on earth as it is in heaven or we return to Him to live with Him until His final return.
Loving God means working for God.
Loving God is to be daily, weekly, monthly, yearly, always just as it is in marriage, parenting or any other relationship.
This love is to be demonstrated by a dogged perseverance in bringing the will of God to earth as it is in heaven by helping everyone everywhere likewise love God.